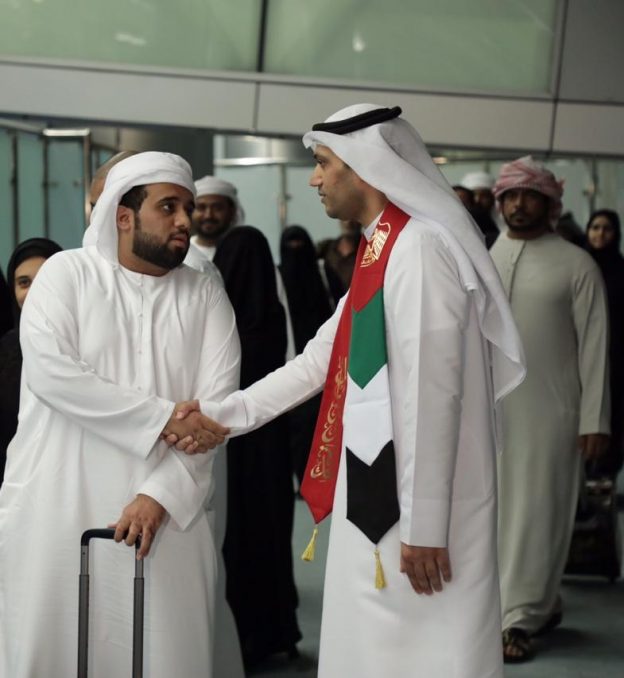 Sharjah Airport celebrated the UAE's 47th National Day with a series of events from December 1st to December 3rd. To encourage travellers to enjoy the special occasion, the airport and passenger lounges were adorned with flags and decorations reflecting the UAE's heritage and the spirit of the Union.
As part of the National Day celebrations, Sharjah Airport surprised 47 families in Arrivals by taking them to the VIP lounge where they offered them hospitality and completed their travel procedures for them.
Sharjah Airport Authority (SAA) distributed gifts, flowers and flags to travellers, who had the opportunity to enjoy live performances by folklore bands, henna designs and photographs with falcons. Activities for children included face painting. The National Day celebrations gave passengers from different countries an introduction to the culture, heritage, customs and traditions of the UAE.
Passengers thanked the UAE and its wise leadership for the warm reception and hospitality. They conveyed their heartfelt congratulations to His Highness Sheikh Khalifa bin Zayed Al Nahyan, President of the UAE, and to the UAE's people on the occasion of National Day, asking God to protect the country and keep it safe and secure.