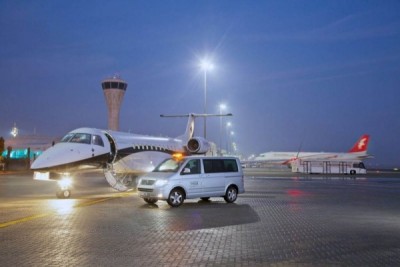 Gama Aviation operates over 230 aircraft across six continents, making it one of the world's leading business aviation services companies.
In 2012, Gama Aviation was granted the concession at Sharjah to provide VIP handling services, and in 2014 opened the airport's very first FBO facility. Sharjah Airport has since become a popular business jet hub – and fuel stop location – due to its ease of use and close proximity to the heart of Dubai, and the Northern Emirates.


We operate stunning VIP passenger and crew lounges, with dedicated customs and immigration, along with providing line maintenance services and hangar/parking solutions. Our maintenance capabilities cover Bombardier Learjets, Challengers and Globals, Embraer Legacies, Hawker and KingAir types.

Gama Aviation continues to build for the future at Sharjah Airport with a new Business Aviation Centre (BAC), scheduled for completion by 2020. A $40 Million investment, the BAC will be a purpose-built FBO and MRO facility, with new VIP lounges, passengers and crew facilities, apron space, hangars and offices, on a private area of the airfield, designed to further enhance our client experience.
Sharjah FBO Highlights:

30 minutes from Downtown Dubai.
No slot restrictions.
Airside access for private vehicles.
Beautiful lounge facilities.
Awarded FBO of the Year 2015 at the Aviation Awards Middle East.
First FBO to be IS-BAH accredited in the region.
Line maintenance, aircraft washing and polishing services.
Cost effective parking and hangar solutions.
Concierge team for hotel, car, catering and jet/helicopter charter bookings.
Contact Details: