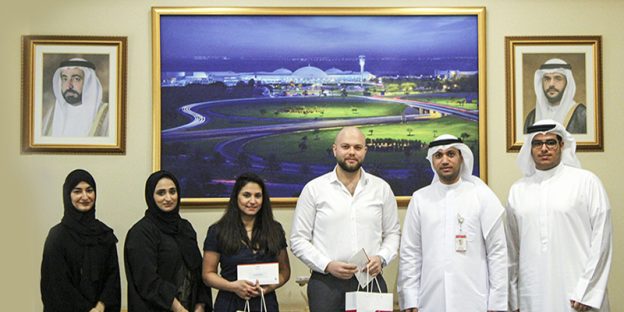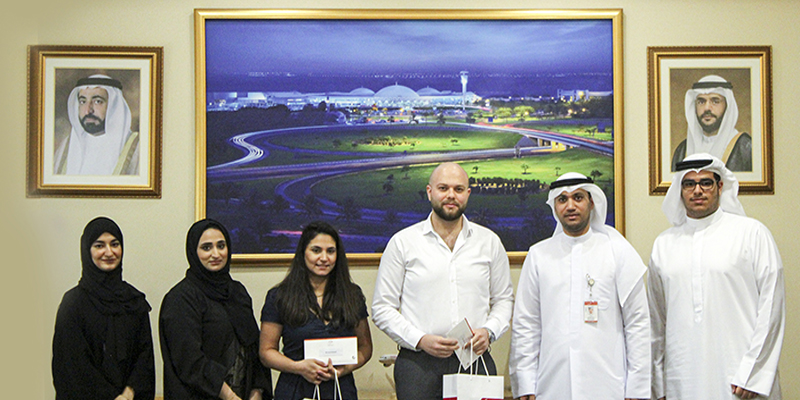 Sharjah Airport Authority (SAA) recently honoured the winners of the 'Because We Care' programme for submitting valuable suggestions that helped to improve services at the Airport. The winners are Chris Moussad from Lebanon and Mohammed Hudhayfah from Syria.
Ahmed Al Hamoudi, Director of the Customer Service Department, presented the winners with free tickets provided by Air Arabia, which has been the programme's main sponsor since it was launched 10 years ago.
Through the 'Because We Care' programme, SAA seeks to monitor customers and passengers opinions towards Sharjah Airport's services and facilities to evaluate their travel experiences. This feedback contributes to the development of the Airport's current and future services.
SAA chooses the best suggestions provided through (www.sharjahairport.ae) or via a mobile device that Airport staff use to conduct direct interviews with customers or on the Sharjah Airport application.