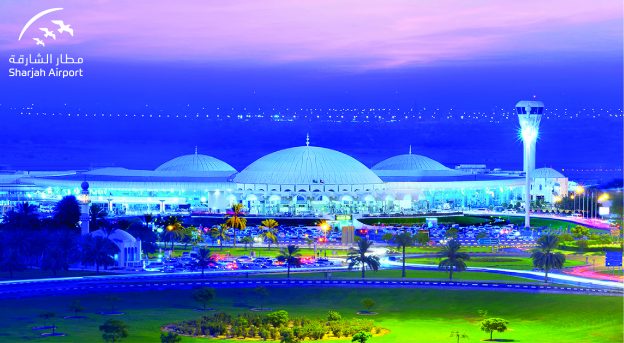 Sharjah Airport Authority (SAA) announced that it has completed preparations for the peak of the travel season and an expected influx of Hajj pilgrims. Sharjah Airport, which is expecting to receive more than 1.1 million passengers on both scheduled and non-scheduled flights this August, has finalised arrangements for all procedures needed to ensure a comfortable travel experience for pilgrims, families, and all other passengers.
SAA expects air traffic at the Airport to increase this month due to the fact that some airlines operate additional flights in order to accommodate the increased demand for travel over the Eid Al Adha holiday.
In collaboration with strategic partners at Sharjah Airport, SAA has taken the necessary measures to accommodate passengers, particularly the pilgrims. SAA staff will direct the pilgrims to designated lounges in order to facilitate procedures to the greatest extent possible.
H.E. Ali Salim Al Midfa, Chairman of Sharjah Airport Authority, said "Hajj pilgrimage and the Eid Al Adha holiday are important seasons for Sharjah Airport. The number of passengers will peak due to the additional flights that will accommodate the high demand, which necessitates the provision of faster travel procedures while maintaining the highest level of service. Due to the level of services it provides, Sharjah Airport is an important transit point for Hajj trips to Saudi Arabia."
He wished the pilgrims a safe journey and thanked all the organisations and agencies that work at Sharjah Airport for their efforts to accommodate the large number of passengers while ensuring that passengers will be comfortable and that their needs will be fulfilled.
Sharjah Airport has taken a number of measures to assist travellers, especially families, from the moment they arrive at the Airport until they board their flights. These measures include increasing the number of staff at all basic facilities, and using smart gates to accommodate the increasing traffic flow at the Airport in order to ensure that the travel experience is as comfortable as possible for passengers.
The Airport has advised passengers to arrive early before their scheduled departures flight and to ensure that their luggage meets the Airport-approved international standards in terms of specifications, size, shape and weight before they leave home, as luggage should not exceed the weight allowance.