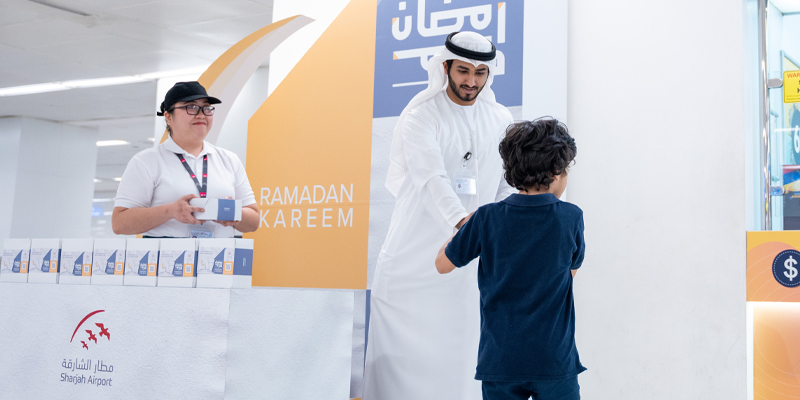 April 10, 2023
Sharjah Airport is continuing its yearly Ramadan tradition by providing Iftar meals to passengers as a gesture of embracing the spiritual values and significance associated with this holy month. Embodying the deep-rooted Emirati traditions, the passengers were greeted by the Airport employees with Iftar meals, dates, and Arabic coffee, in line with its strategy to provide exceptional hospitality and high levels of services to its customers.
The passengers expressed their heartfelt gratitude and happiness in the Airport's warm gesture and efforts to offer them remarkable services that guarantee seamless and unique travel experience at the Airport.
The initiative echoes the Sharjah Airport Authority's commitment to its social responsibility of bringing smiles to the faces of the passengers by meeting their expectations and providing memorable travel experiences at the Airport.