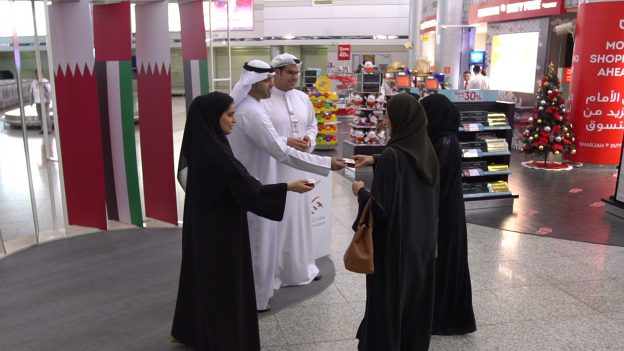 Sharjah Airport celebrated Bahrain's 48th National Day, the anniversary of the late Emir Sheikh Isa bin Salman Al Khalifa's accession, which is commemorated on December 16th each year. Bahraini passengers arriving at Sharjah Airport were welcomed with gifts and flowers.
Airport staff welcomed the Bahraini passengers and congratulated them on this significant occasion, wishing the Kingdom of Bahrain continued progress and prosperity. The Airport's team was keen to provide services of the highest quality to Bahraini families in transit and those who will spend their vacations in the UAE.
The passengers arriving from Bahrain expressed their happiness with the initiative and enjoyed the festive atmosphere. Which reflects the depth of the warm relations between the United Arab Emirates and its fellow nations.