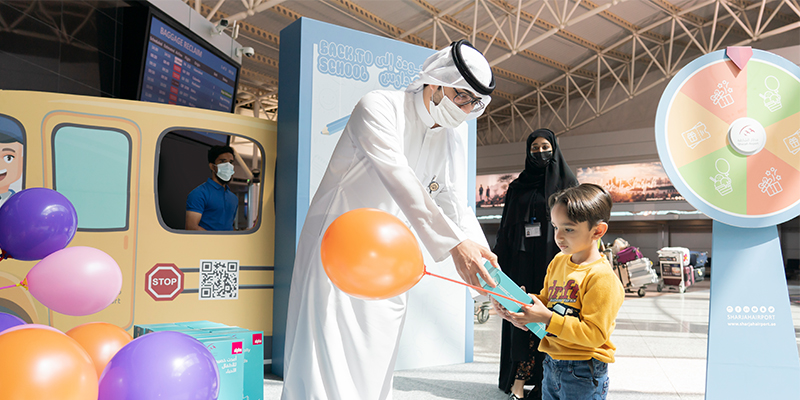 August 25, 2022
Sharjah Airport Authority welcomed children and families arriving at the airport as part of its initiative to celebrate the end of summer vacation and the beginning of the academic year 2022-2023. Sharjah Airport's three-day 'Back to School' campaign started on August 22, 2022, and was aimed at bringing joy to children and wishing them a successful academic future.
Under this initiative, several unique activities were organised, including the distribution of gifts and candies, to spread joy among the kids and their families.
The initiative comes as part of the Authority's commitment to constantly enhance their interactions with travellers. This is also in line with its various corporate responsibilities that intend to bring a positive impact on society.
– ends –