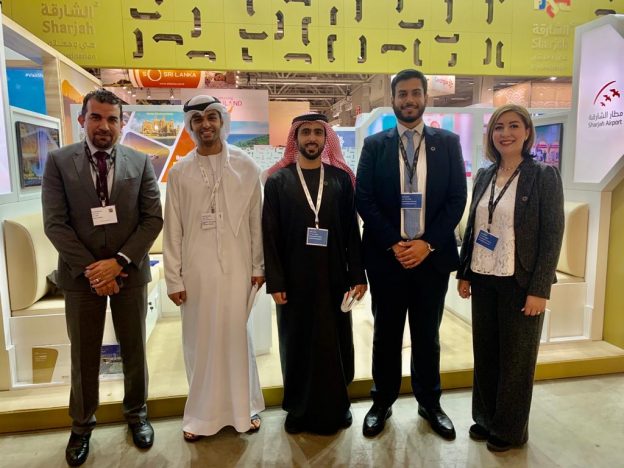 To target new international markets and enhance Sharjah Airport's standing in terms of travel and tourism, Sharjah Airport has concluded its participation in Matka Nordic Travel Fair 2020, a leading international travel industry event held in Helsinki, Finland from January 15th to 19th.
In the presence of several officials from both the public and private sectors, Sharjah Airport participated at the Sharjah Commerce and Tourism Development Authority's (SCTDA) stand with several government and private agencies related to Sharjah's tourism and travel sector. SCTDA highlighted the latest services for passengers and airlines and the progress of ongoing expansion plans.
HE Ali Salim Al Midfa, Chairman of Sharjah Airport Authority, said "Matka Nordic Travel Fair is an important platform to update travel and tourism officials about the services and facilities that the Airport provides to users. It is also a great opportunity to communicate with regional and international officials and exchange views on the best practices in aviation, tourism, and travel. A schedule full of meetings was arranged to establish and develop bilateral relations with participants from different countries."
His Excellency added, "During the Travel Fair, we showcased the Airport's latest services for customers and passengers and initiatives and projects that aim to facilitate procedures for passengers and partners to attract more regional and international airlines to Sharjah Airport."
He pointed out that Sharjah Airport and SCTDA are working to achieve Sharjah Tourism Vision 2021, which aims to increase the inflow of tourists by harnessing Sharjah's full potential and attracting tourists from different markets.
Many government organizations and tourist, travel and aviation agencies from around the world showcased their destinations and tourism products to consumers, partners and counterparts in the region. Matka Nordic Travel Fair is the travel sector's largest event in Northern Europe.