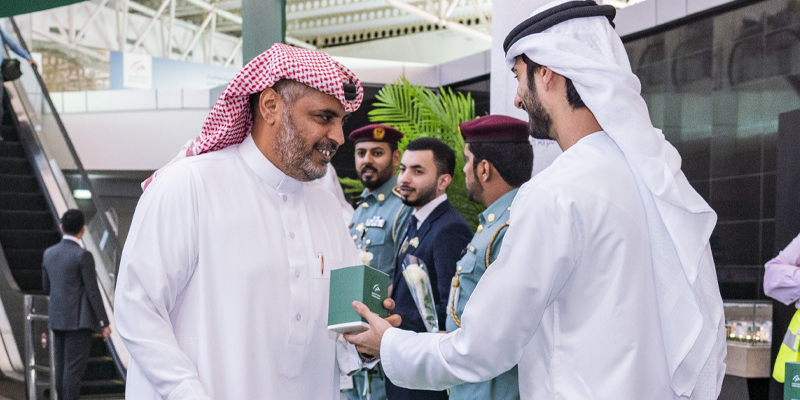 A number of senior officials and representatives from Sharjah Airport Authority participated in celebrations for the Kingdom of Saudi Arabia's 89th National Day, which falls on September 23rd each year.
During the celebrations, which lasted for three days, roses and Saudi flags were handed out in a symbolic gesture reflecting the brotherly feelings and special relationships between the peoples of both nations.
The Saudi visitors expressed their thanks to the Chairman of Sharjah Airport Authority and to the staff and employees of Sharjah Airport for this initiative, asking God to preserve the country's security and stability under the wise leadership.